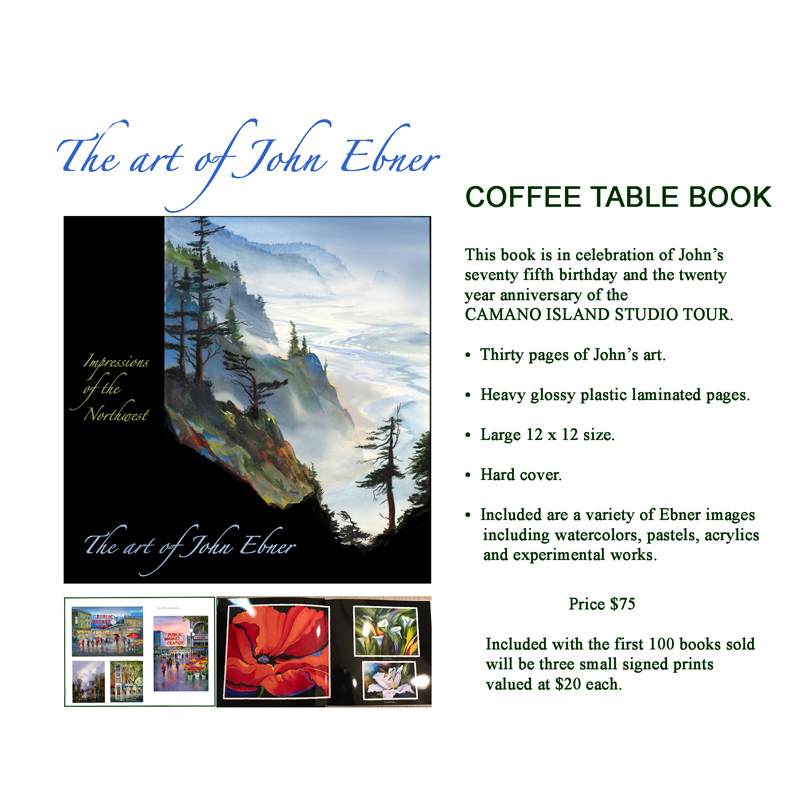 To order my book email us at ebner@wavecable.com
we will contact you for payment when the books are ready.
Please put BOOK ORDER in the Subject line and how
many you wish to order
A book is $75.00 with $5.00 for shipping and it includes 3 small signed prints valued at $20.00 each.
Please allow 3-4 weeks for delivery "maybe sooner"